Kindle Scribe Sleeve with Pen Slot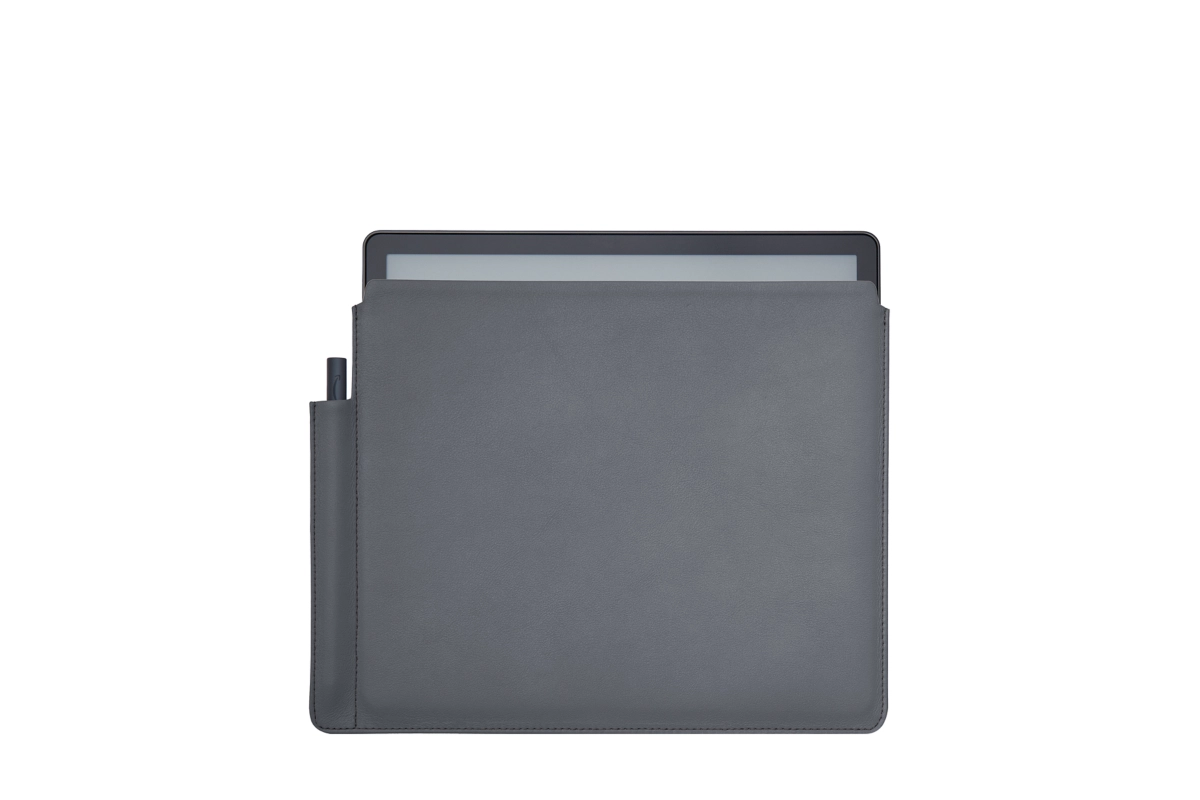 Product Details
Whether you are commuting to work or embarking on a vacation, your Kindle Scribe is always there to accompany you. This is why LUCRIN Geneva has crafted this unique leather sleeve to fit your Kindle Scribe and the pen (basic or premium).This travel-friendly and lightweight sleeve is compact ensuring portability without compromising on protection. You can just slip it into your bag or backpack with ease, knowing that your Kindle is well-protected wherever you go. The pen slot gives easy access for you to write, journal or do sketchings whenever you want. The interior of this unique Kindle Scribe sleeve is lined with microfibre to protect your e-reading device and its pen to be protected at all times. For a unique leather sleeve, you can customise your sleeve's colour and leather type. You can also add a monogram of your choice to make it exceptional.
Specifications
Kindle Slot :
24 x 20,5 cm
Dimensions of the sleeve :
26,3 x 20,5 cm
Packaging
At LUCRIN Geneva, we protect our handcrafted leather products with cotton bags that mirror their quality. An eco-friendly and reusable alternative that is not only protective but also highly versatile.

Minimal packaging
Recyclable and reusable
Organic raw materials
Low environmental impact
Elegante y exclusiva
Es la funda perfecta para el Kindle Scribe para los que queremos sujetar directamente el dispositivo y no que esté dentro de una funda con carcasa.
Verified purchase
- Published from Lucrin.es